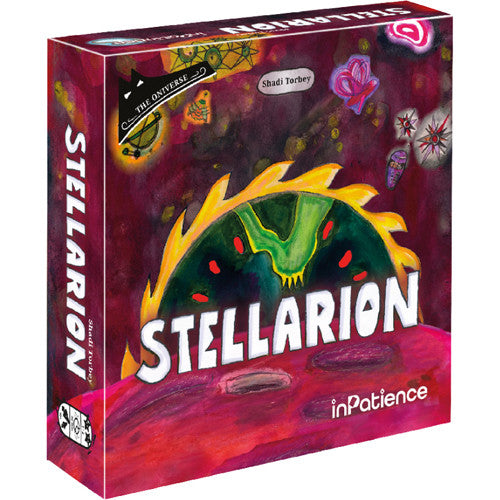 You are the director of the Observatory. With your telescopes aimed at the stars, planets, and nebulas of the Oniverse, you are ready to launch daring spaceships into the skies.
Stellarion
, the seventh entry in the Oniverse series, is a deck-management game. All the cards you need are split into eight decks, and you know the contents of each one. You'll need to manage all these resources to ensure that you have the right cards available at the right time.
Includes four expansions.
Contents:
96 Cards
18 Tokens
1 Board
1 Glaucous Sun Figure
1 Rulebook

Ages: 10+
Players: 1-2
Game Length: 30 minutes