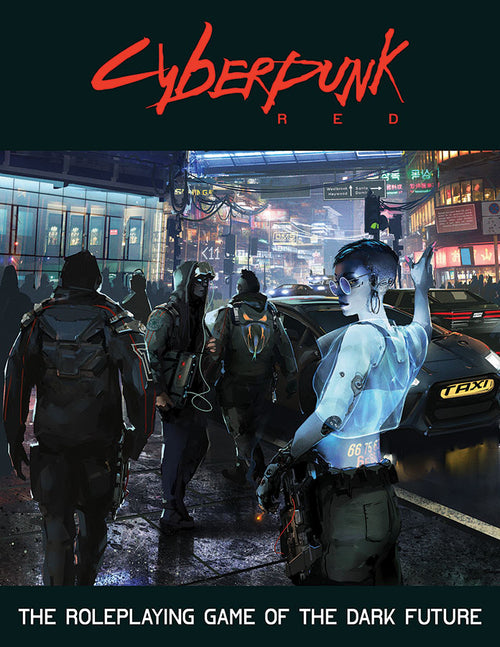 WELCOME TO THE DARK FUTURE
The Corporations control the world from their skyscraper fortresses, enforcing their rule with armies of cyborg assassins. On the Street, Boostergangs roam a shattered urban wilderness, killing and looting. The rest of the world is a perpetual party, as fashion-model beautiful techies rub biosculpt jobs with battle armored roadwarriors in the hottest clubs, sleaziest bars and meanest streets this side of the Postholocaust. The Future never looked so bad.
The 4th Corporate War`s over and the big dogs have retreated to their corners to lick their wounds. That leaves everyone else to fend for themselves in a shattered world. And that`s just fine, `cause you`ve got interface plugs in your wrists, metal in your limbs, and chips in your skull. You`re wired in, loaded with chrome, and ready to take it to the Edge. There`s a world full of opportunities out there. Maybe this time you can do more than save yourself. Maybe.