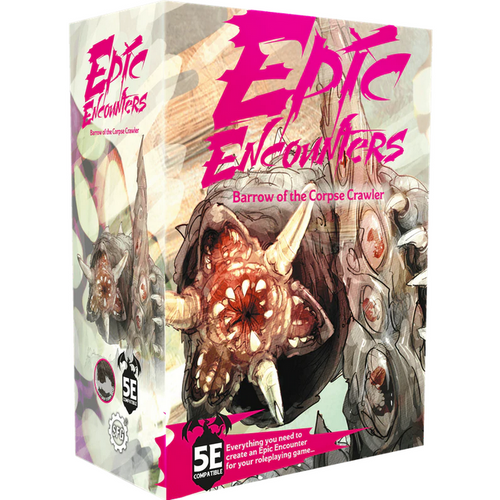 There are things in the endless passages beneath the world; things that feast on the dead. Things that carry death with them, spewing foulness in their wake as they drag their vast bulk through an endless darkness. The corpse crawler. An enormous worm, oozing through the illimitable darkness, drawn ineluctably by the scent of the dead. And who knew death had undone so many? 
Little is truly known of the gluttonous worms, for few scholars possess the appetite to descend into the endless network of tunnels to study them…

Contents:

1 gargantuan, highly detailed Corpse Crawler miniature (100mm base, unpainted)
Double-sided game mat
Adventure book
Monster stats
Tips and tricks for building tension and excitement

Miniatures are supplied unpainted. Preparation and assembly may be required.