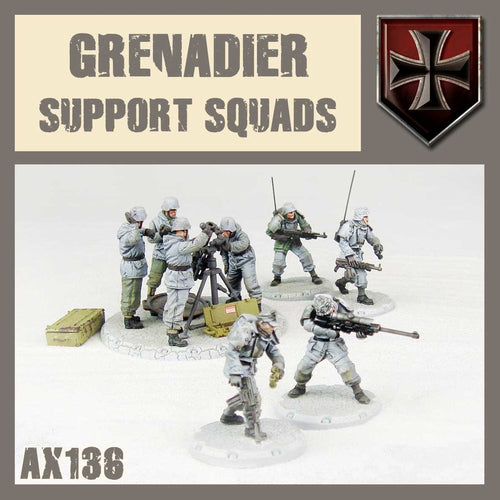 The Grenadiers form the base of the Axis Army and are found all over the World where this Bloc is engaged in combat. These three support squads bring unique abilities to any Axis army.
This reference includes parts to build a Grenadier Heavy Mortar Squad, a Grenadier Observer Team and a Grenadier Sniper Team.
This item comes with three Dust 1947 Unit Cards.