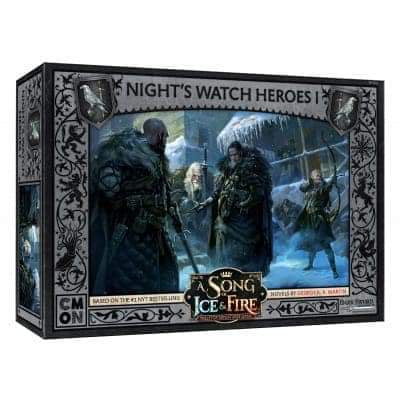 From Castle Black, the Night's Watch guards the formidable Wall, which is used to protect all of Westeros from the horrors that lurk in the cold, dark, and foreboding northlands.
The Night's Watch Heroes 1 box gives Night's Watch Commanders all manner of new options when creating their forces. With an array of Unit Attachments, a Non-Combat Unit, and options for new Commanders, the box can really change up the way a Night's Watch army performs out on the battlefield.
Donal Noye, expert blacksmith
Othell Yarwick, First Builder
Ser Alliser Thorne, Master-at-arms
Pypar
Grenn
Qhorin Halfhand, Ranger legend
Please Note:  Miniatures are supplied unpainted. Preparation and assembly may be required.