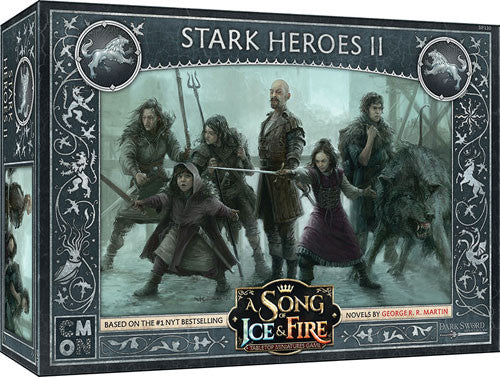 House Stark is known for its honor and integrity. As such, many have become allies of the great House that might be shunned or turned away, otherwise. In a world such as Westeros, it's good to have friends. You never know what kind of skills they might be able to bring to the battlefield.

The Stark Heroes II set gives Stark Commanders a whole host of new options for their forces. Players can bring in the swordsmanship of the likes of Syrio Forel or his greatest apprentice, Arya Stark. Or perhaps they'll want the cunning of Meera and Jojen Reed. For dog lovers, they could bring Rickon Stark and his direwolf, Shaggydog.
Please Note:  Miniatures are supplied unpainted. Preparation and assembly may be required.