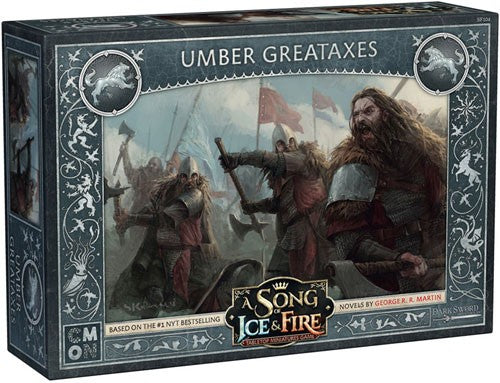 A trait that is often undervalued in war is flexibility. Sure, an army needs its specialists. Ones who can lead a charge, or hold back an assault, but a Unit that can do a little bit of everything is priceless when they step onto the field. The Umber Greataxes are that Unit for House Stark.

The warriors in the Umber Greataxes Unit Box are fiercely loyal to the Starks. They combine mobility, defense, and fearsome weaponry to make them one of the most versatile and deadly forces in the game. Many of the more traditional Commanders will find themselves unprepared for the Greataxes' tactics, and the longer the battle goes...the stronger they become.
Please Note:  Miniatures are supplied unpainted. Preparation and assembly may be required.