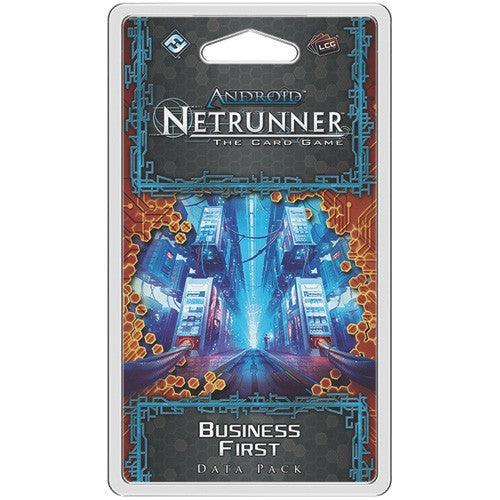 Business First
is the second Data Pack in the Mumbad Cycle.

Passions flare and Jinteki faces a game-changing crisis in Business First. As the issue of clone rights rises to prominence during the Indian Union's national elections, Business First explores the tensions and conflicts within this tumultuous environment with sixty new cards (a complete playset of nineteen different cards) that leak horror stories about Jinteki's treatment of its clones, find the Corp's PR team scrambling to draw attention to its work with sustainable foods, and follow Haas-Bioroid's efforts to capitalize upon its rival's missteps.

Contains cards 20-38 from the Mumbad Cycle.
Ages:
14+
Players: 2
Game Length: 30-60 minutes