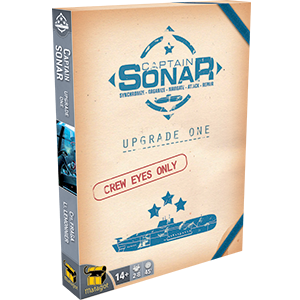 Captain Sonar: Upgrade One Expansion is the first expansion for the innovative and hit board game. In Captain Sonar, up to eight players take on roles manning a submarine in a fierce battle against rival players. This new expansion adds new elements to your games, including five new scenarios, two brand new weapons, and different ways to play the Captain and Radio Operator roles. Together, these make your games of Captain Sonar even more compelling and exciting than ever before.
Ages: 14+
Players: 2-8
Game Length: 45-60 minutes
Please Note: A copy of Captain Sonar is required to use this expansion.