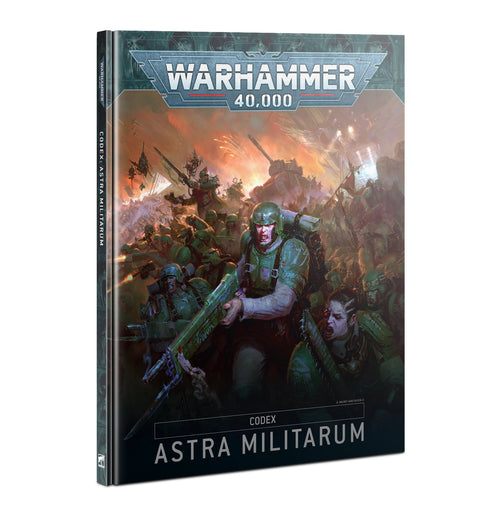 This book is an essential guide for aspiring generals of the Astra Militarum. Inside these pages, you'll find all the rules you need to play an Imperial Guard army – including its many subdivisions and legendary regiments – along with a long honour roll and history of duty and sacrifice, epic art that conveys the incredible scale of these armies, and loads more.
Inside this 152-page hardback book, you'll find:
– In-depth background information revealing the history, military practices, and most renowned regiments of the Astra Militarum
– Stunning artwork highlighting the bewildering variety and vast scope of the Imperial Guard's endless armies
– All the rules you need to play an Astra Militarum army, including 51 datasheets for everything from footslogging Cadian Shock Troops to the mighty Rogal Dorn Battle Tank, as well as 18 different Orders, customisable Regimental Doctrines, Tank Ace upgrades, Stratagems, and more
– Rules for Crusade campaigns and narrative games that allow you to embark on tours of duty and win official commendations
– An 'Eavy Metal showcase featuring superbly-painted Citadel miniatures, demonstrating the many famous regiments of the Imperial Guard
With this book, you will also receive a code to unlock 
Codex: Astra Militarum
 content in Warhammer 40,000: The App.