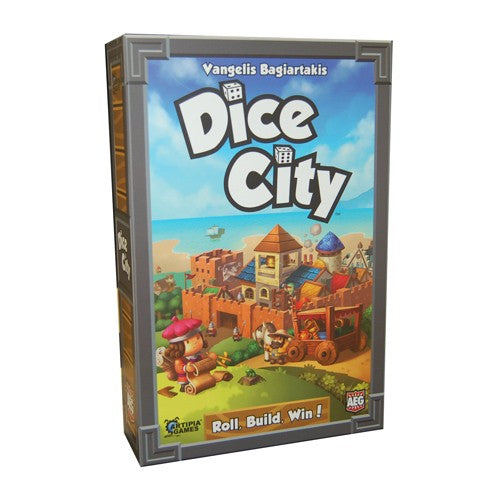 Roll, Build, Win!
     A dice-crafting game, where the locations in your city act as the changing faces of your dice each turn.
Use tactics and strategy to press your claim to become Rolldovia's new capital!
Create strong armies, wondrous buildings, or open up trade routes, you choose!
Manage your city and its natural resources carefully to make the best of your fortunes.
Contents:
4 Player Boards
20 Dice
149 Cards
93 Tokens
1 Rulebook
Ages: 14+
Players: 1-4
Game Length: 45 minutes
A light conflict dice assignment game with a little something for everyone. Featuring charming art assets.