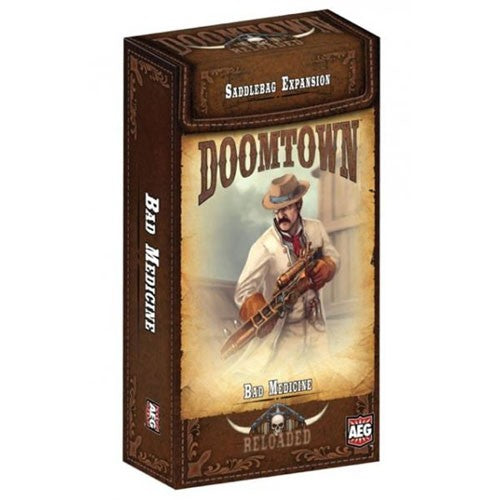 Gears continue to grind along as plans for Gomorra's future develop, including a feverish deal that promises to change the face of the Morgan Cattle Company forever. Plus a secret about Sloane's past is revealed.
Contents:
84 Cards
Story Sheet

Ages: 14+
Players: 2-4
Game Length: 30 minutes

This is not a stand-alone game. A copy of Doomtown: Reloaded is required to play.