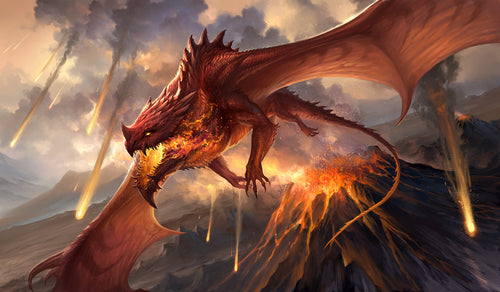 Gamermats provide the highest quality playmats around, featuring original designs from your favorite artists.
Sandara Tang is currently teaching digital art at Digipen Singapore. She has also been working as a freelance artist for five years. Some of her clients include Fantasy Flight Games, Paizo, Drecom and Applibot. She currently resides in Singapore.
GamerMats has been very lucky to work closely with Sandara on many projects. Here you will see two series of Dragons, as well as a series of Angels that are exclusive to GamerMats. We look forward to more great work from Sandara in the future.
Mat with black stitched border is 14"x24"x1/8"