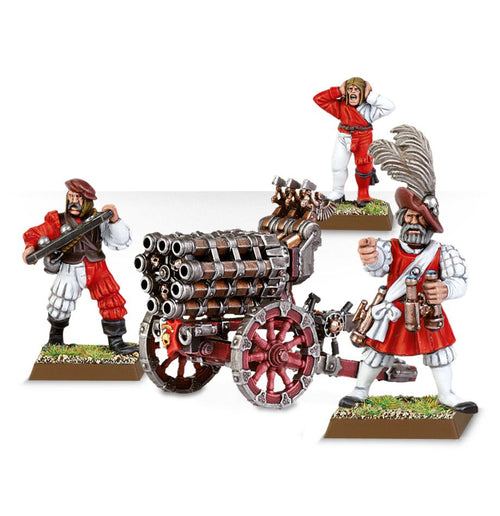 The Helblaster Volley Gun is one of the most infamous black-powder weapons ever invented, it's devastating firepower able to tear apart an entire regiment in one thunderous volley.
This boxed set contains 3 crew and 1 multi-part plastic Helblaster Volley Gun, which can also be assembled as a Helstorm Rocket Battery.
This kit is supplied unpainted and requires assembly - we recommend using Citadel Plastic Glue and Citadel Paints.