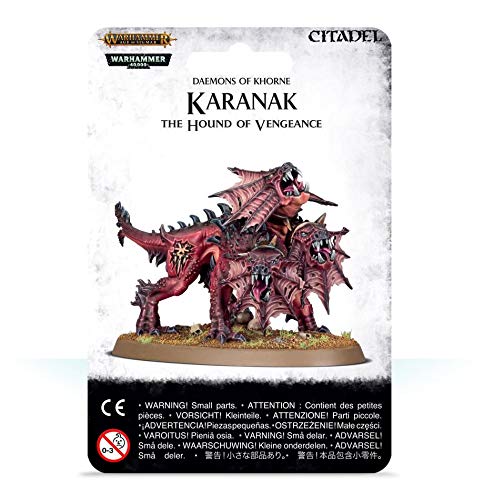 As a Daemon, you can use Karanak in both Warhammer 40,000 and Warhammer Age of Sigmar. Regardless of which system you use him in, he's a deadly hero-hunter, who can tear apart even the most durable foe with ease. Capable of denying psychic powers and dispelling magic, he's great at countering any coward who'd hide behind foul sorceries!

This set allows you to build Karanak, the Hound of Vengeance for yourself. This three-headed hound will look great alongside your other Flesh Hounds, or as a striking painter's project.

This set is supplied in 13 plastic components and is supplied with a 75mm oval base.