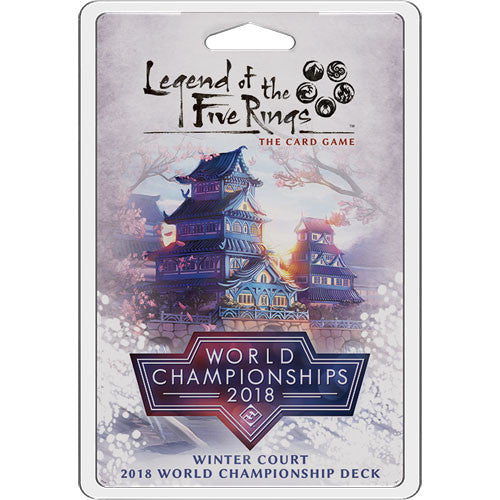 With the Crane's emphasis on beauty and grace, it can be easily forgotten that mighty samurai well-versed in the trials of battle and the intrigues of court make up their ranks. This is a lesson that won't be soon forgotten with their recent victory at the Winter Court 2018 World Championship. Now, this power can be yours!

This pre-constructed Crane deck is identical to the deck used by Shogun Erik Baalhuis during the 2018 Winter Court World Championships! Now these 87 cards can be yours in an exciting new extended art layout!
Ages:
14+
Players: 2
Game Length: 45-90 minutes
Please Note:  This is not a stand-alone game. A copy of Legend of the Five Rings LCG: Core Set is required to play.