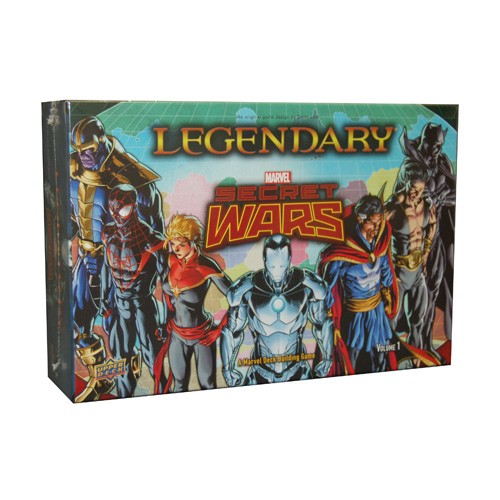 Time is running out for the Marvel Universe.

Secret Wars is upon Legendary: Marvel Deck Building Game. In Volume 1 of a two part expansion, players will use their favorite characters from the Marvel Universe before it comes to an end. For the first time, play as Black Panther, Dr. Strange, and Thanos! This 350 card set includes new Heroes, Villains, and Schemes. It is up to you to decide who will survive Marvel's Secret Wars.

Contents:
350 Playable Cards with All New Content
4 Heroes
4 Masterminds
6 Villain Groups
3 Henchman Villains
8 Schemes
1 Bystander
30 Ambition Cards
15 Sidekick Cards
Two Sided Rule Sheet

Ages: 14+
Players: 1-5
Game Length: 30-60 minutes

This is not a stand-alone game. A copy of either Legendary: Marvel Deck Building Game or Legendary: Marvel Villains Deck Building Game is required to play.