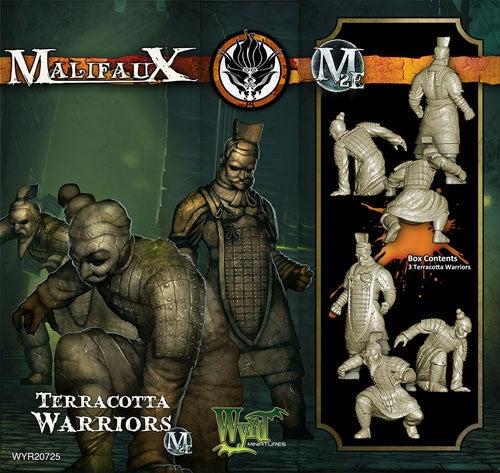 At the relic hunter's nod, three warriors of living clay strode into Lucius' office. They had dusty boots of worn earth, sightless eyes, tight buns of muddied hair, and they sneered from haughty features. McCabe lashed his whip at one of the clay statues. Impossibly, the terracotta warrior caught the weapon mid-strike; the clay began to morph and bubble like an infectious virus until a perfect leather replica whip sprouted from its hand.
Plastic components.

Contents:
3 Terracotta Warriors
Stat Card
Miniatures are supplied unpainted. Preparation and assembly may be required.