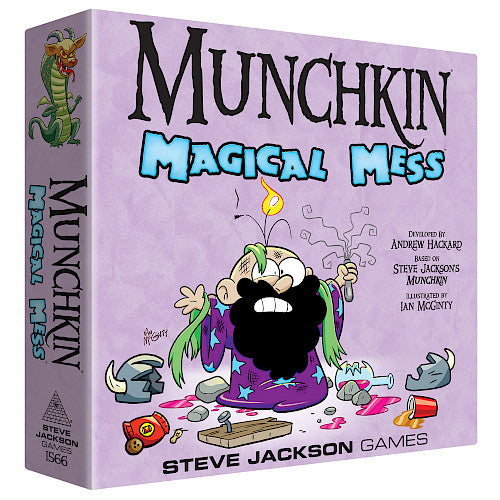 A 10.5"x10.5" box with 168 full-color cards, one six-sided die, 12 player standies with plastic stands, a 20"x10" mounted gameboard, and a rulesheet.
Suggested Retail Price $29.95
Stock # SJG1566 * UPC 91037863621
January 2018
Moop is back with more magical messed-up mayhem in his menagerie! Murder more monsters for much merriment!
This is a complete game and is fully compatible with Moop's Monster Mashup and all the other Munchkin games.