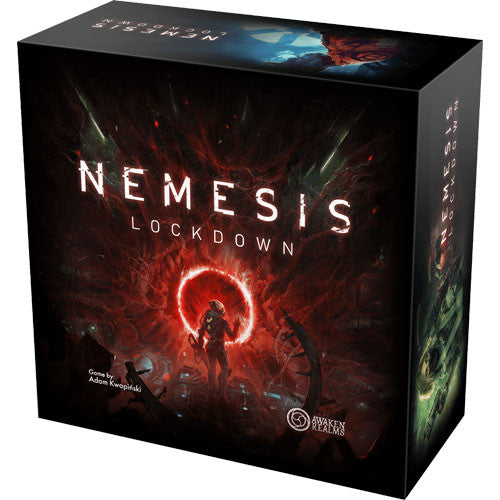 Nemesis: Lockdown
is a sequel to the acclaimed
Nemesis
board game. This space survival horror experience for 1-5 players confronts you with a new adventure that expands upon the established, immersive rules. It also offers a new way of getting into the world of
Nemesis
.
They say the crash messed up my head. They say I am hallucinating due to everything I experienced aboard Nemesis. But whenever I put my ear to the naked red rock, I can hear something. There are echoes deep in this planet, full of hunger and rage. Soon we will awaken them - the vengeful ghosts from the old days of Mars. I need to escape before it happens.
When faced with the ultimate horror, will you trust your companions?
Contents:
26 Miniatures
350+ Cards
22 Cardboard Room Tiles
250+ Other Components
1 Double-sided Cardboard Map
1 Plastic Insert

Ages: 14+
Players: 1-5
Game Length: 60-120 minutes

This game can be played on its own or combined with Nemesis for enhanced play.