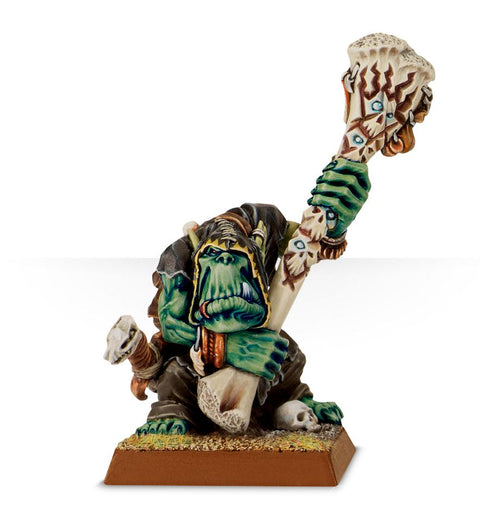 Orruk Great Shamans can call upon the destructive power of the Waaagh! As battle draws near, these half-mad wizards become so charged with energy that they must expel it, often with spectacular and deadly results. Gigantic feet descend from the sky to crush hapless warriors, and storms of glowing fists punch enemies into bloody paste.
This pack contains one Orruk Great Shaman armed with a Totemic Staff, a finely detailed resin cast kit that comes in three components and is supplied with a 25mm square base.
This miniature is supplied unpainted and requires assembly - we recommend using Citadel Super Glue and Citadel Paints.