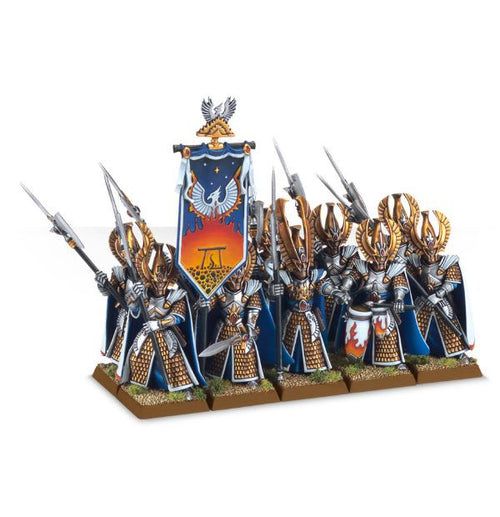 Phoenix Guard are grim and resolute. Clad in ornate armour and armed with tall ceremonial halberds, they literally throb with an aura of dread. On the battlefield Phoenix guard are always found where the fighting is at the most fierce.
This box set contains 10 multi-part plastic Phoenix Guard armed with phoenix halberds. This 60-piece set includes: a variety of different bodies, heads and weapons that enable you to assemble a unique looking regiment. Also supplied are a fully embossed banner, all of the components needed to assemble a Keeper of the Flame, standard bearer and drummer. Models supplied with 20mm square bases.
This kit comes supplied unpainted and requires assembly - we recommend using Citadel Plastic Glue and Citadel Paints.