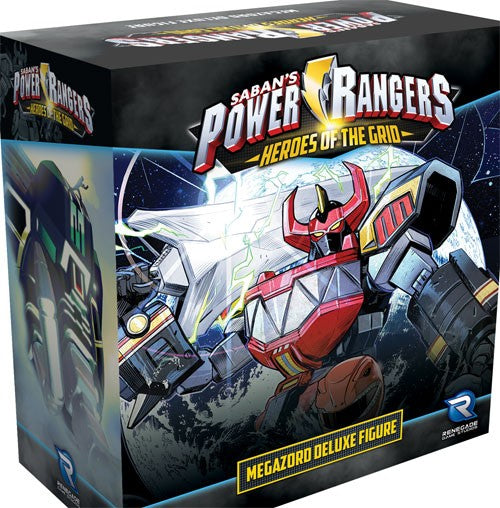 Megazord activated! Once all five Zords have been summoned, the Rangers can unleash the powerful Megazord! Upgrade your Megazord token form the base game with this giant-scale Megazord miniature!

Ages: 14+
Players: 2-6
Game Length: 45-60 minutes
This is not a stand-alone game. A copy of Power Rangers : Heroes of the Grid is required to play.