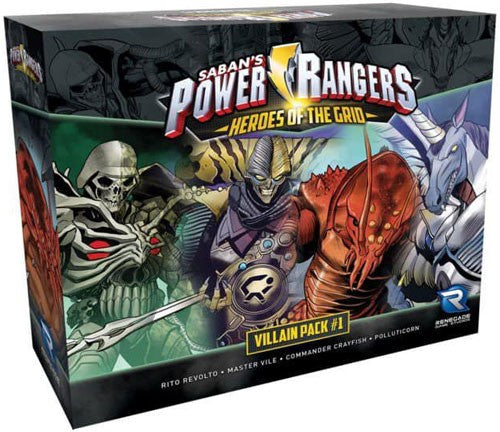 A new challenge! The Power Rangers will need to intensify their attacks to vanquish these evil villains! This lineup of fan-favorite monsters and bosses includes Commander Crayfish, Polluticorn, Rito Revolto, and Master Vile, each with their own large-scale miniature, deployment card, and enemy deck.

Ages: 14+
Players: 2-6
Game Length: 45-60 minutes
This is not a stand-alone game. A copy of Power Rangers : Heroes of the Grid is required to play.