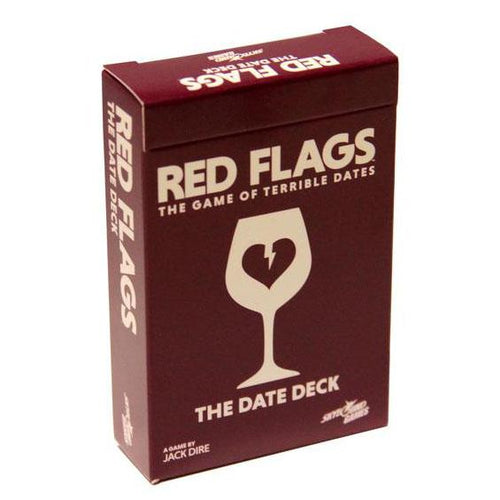 The Date Deck adds new context and stakes to your horrible night out. Now you'll have to choose which date you'd like to take on a romantic tropical cruise, or who you'd rather have as your lover during the zombie apocalypse. 
This is an expansion for Red Flags, and requires the Red Flags Main Game to play.
Red Flags: The Date Deck adds 75 date cards to your game.