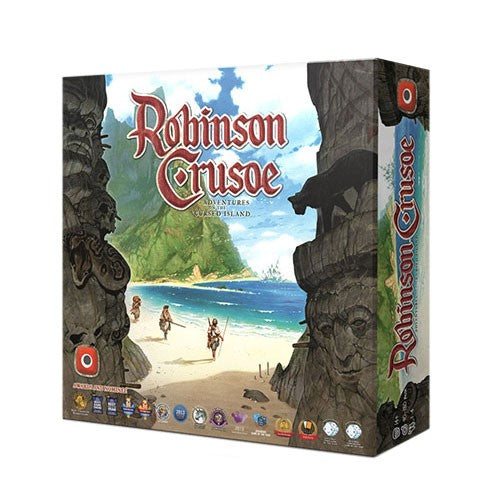 You are holding in your hands an adventure game for you and your friends to play as castaways on an uninhabited island. Your task is to build a shelter, ward off potential dangers, and complete the missions. There are seven different scenarios included in the box - they will provide you with new, more difficult and curious ways to play!

Explore the Island
Uncover its secrets
Set up camp
Create new items
Face numerous adventures
And survive....

Contents:
90 Adventure Cards
73 Event Cards
52 Mystery Cards
12 Custom Dice
7 Scenarios
Wooden Markers
Beast, Items, and Starting Equipment Decks.

Ages: 14+
Players: 1-4
Game Length: 60-120 minutes