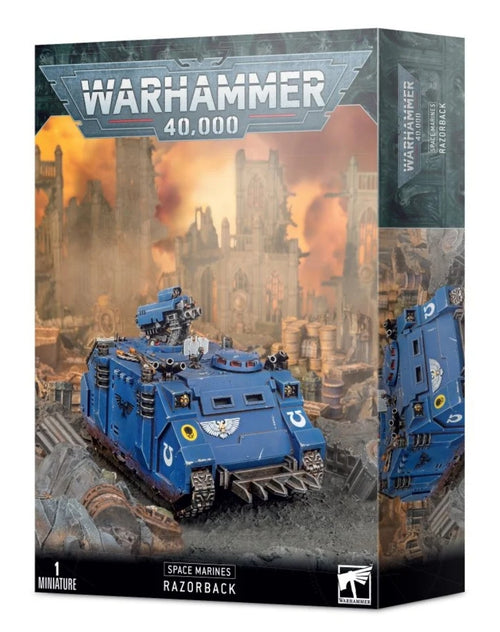 The Razorback is heavily armed variant of the Rhino troop transport that sacrifices a portion of its transport capacity for turret-mounted armament, normally a twin-linked lascannon or heavy bolter.
As well as a choice of weapons for the Razorback's main turret – either a twin heavy bolter or twin lascannon – this kit comes with a wealth of optional extras including a spiked ram, ammo crate, fuel canisters, a cable, smoke launchers, comms relay, hunter-killer missile, and tow hooks. It also features a fully detailed interior, with a communications array and boltgun on arming rack, and an optional Space Marine driver/gunner.

This 76-piece plastic kit makes one Razorback or one Rhino. It comes supplied with an Ultramarines Vehicle Transfer sheet.