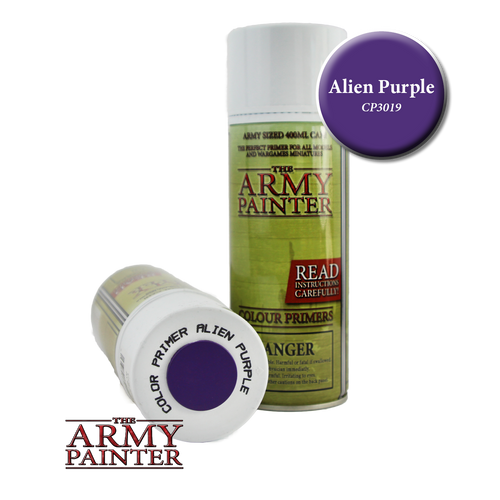 An ingenious combination of Primer and Color Spray in one. The Color Primers unique formula has been designed to be used on all metal, plastic and resin miniatures and leaves a perfect finish. The extra-fine pigment and special nozzle combination makes the Color Primers easily cover the first time. The colors are matt, making your freshly sprayed miniatures or models ready for basecoat almost right away.

A rich purple suited for a multitude of purposes. Perfect for Tyranids, Dark Elves, Dark Eldar, any Chaos and also to spice up ordinary races - like humans - Imperial Guard or Empire. Purple is not a standard color and therefore it will make your army highly unique and striking to behold.
12 ounce aerosol can.