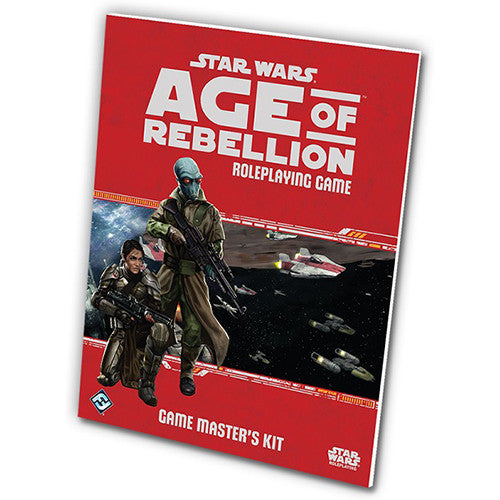 The essential GM's reference to Star Wars: Age of Rebellion.

With the galaxy under the rule of the Galactic Empire, it is difficult to know whom to trust. Agents of the enemy are everywhere, and even a simple supply mission can become a desperate fight for survival...

Take your Star Wars: Age of Rebellion campaign to the next level with this Game Master's Kit. The forces of the Empire are fearless and plentiful, but with the rules of forming squads and squadrons found within, players cna rtake on these overwhelming forces alongside formations of allies. The kit also contains a brand-new adventure, new rules, and advice for GMs, and a deluxe Game Master's Screen that places the most commonly referenced rules close at hand.

This product includes a 32-page rulebook and a 4-panel Game Master's screen.

This is not a stand-alone game. This is a supplement for Star Wars: Age of Rebellion RPG - Core Book.