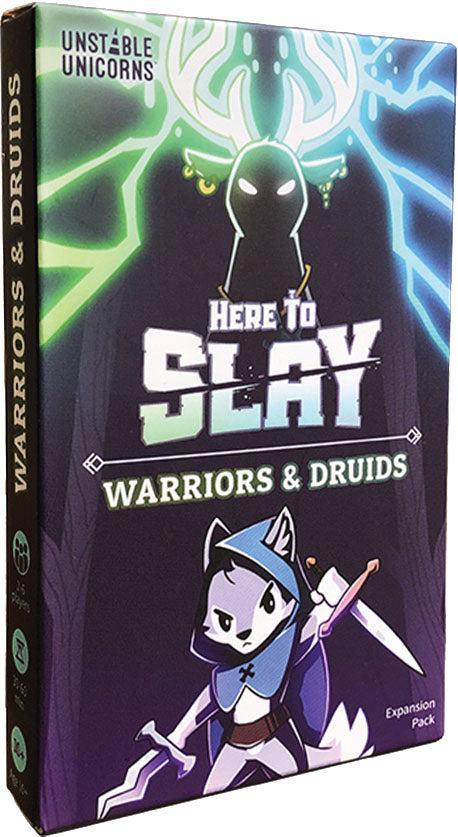 Here to Slay Warriors & Druids Expansion Pack is designed to be added to your Here to Slay Card Game. This pack introduces Warrior and Druid classes into the game and adds new party leaders, heroes, and dangerous monsters! Tee Turtle mandates their products only be sold in your brick & mortar store, or through a website you own.
Warriors and Druids join the fray in this expansion, featuring new Party Leaders, Heroes, and dangerous Monsters!

Contents:
31 Standard-sized Cards
2 Oversized Party Leader Cards
2 Oversized Monster Cards

Ages: 10+
Players: 2-6
Game Length: 30-60 minutes

This is not a stand-alone game. A copy of Here to Slay is required to play.