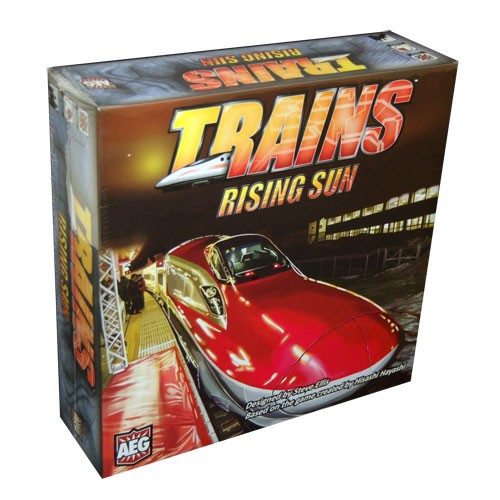 Welcome Aboard. Again!
Trains
returns with all-new cards and strategies for you to build the best rail system in Japan.
Trains: Rising Sun not only features all new cards, it includes three entirely new boards. Two of the boards are designed specifically for 2-player games, while the Nagoya map is a new challenge for 2 to 4 players. This stand-alone game can mix easily with the original Trains game for even greater replay possibilities!
Trains: Rising Sun also introduces Route Bonus Cards, allowing you to score additional points for being the first to connect specific stations. Route Bonus Cards are included for the original Trains game as well!
Contents:
Over 500 Cards
Dividers
Double-sided Game Board
Rulebook
20 Route Markers
84 Wooden Rail Tokens
30 Wooden Station Tokens
Ages: 12+
Players: 2-4
Game Length: 45 minutes
This game can be played on its own or combined with Trains for enhanced play.