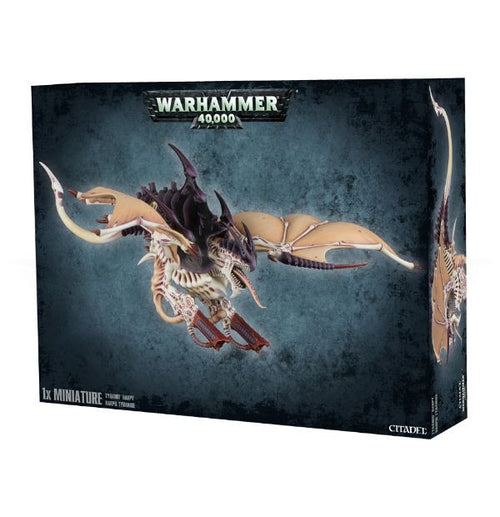 The Harpy can be armed with either a twin-linked stranglethorn cannon or twin-linked venom cannon. There is a unique head featuring a long tongue and head crest and its carapace is distinguished by a series of vertical fins. The tail points upwards and spore mine cysts can be added to the rear of the model. There are also 3 separate spore mines included, each of which has a unique design.
The Hive Crone is distinguished by the delightfully disgusting, sack-fed drool cannon. The crest on its head also features a series of fins, whilst the body's carapace sports a set of chimneys. There is also the option to add 4 tentaclids to the underside of the model.
This plastic kit contains 69 components with which to make either a Harpy or Hive Crone.
This kit comes supplied unpainted and requires assembly