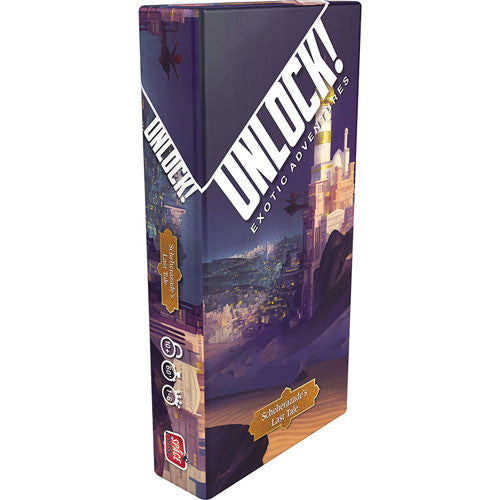 The ultimate tale of the Arabian Nights. The sultan wants to sentence Scheherazade to death. Fly to her rescue!
Difficulty level: 2/3
Contents:
1 Rulebook
1 Tutorial (10 Cards)
60 Cards

Ages: 10+
Players: 1-6
Game Length: 60 minutes

Unlock! requires a free app to play. An internet connection is not required during game play.