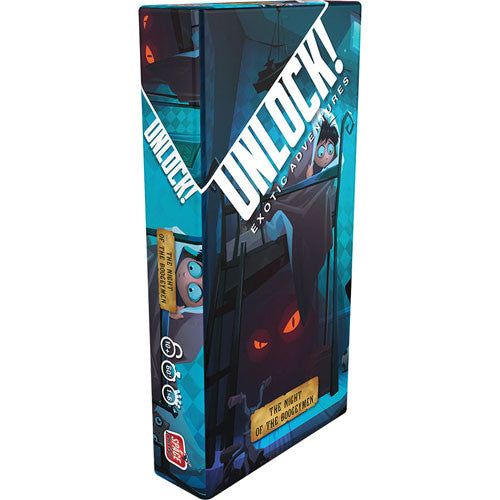 The Boogeymen have invaded William's dreams! Unite your forces to chase them and soothe the little boy.
Difficulty level: 1/3
Contents:
1 Rulebook
1 Tutorial (10 Cards)
60 Cards
1 Sheet of Paper

Ages: 10+
Players: 1-6
Game Length: 60 minutes

Unlock! requires a free app to play. An internet connection is not required during game play.