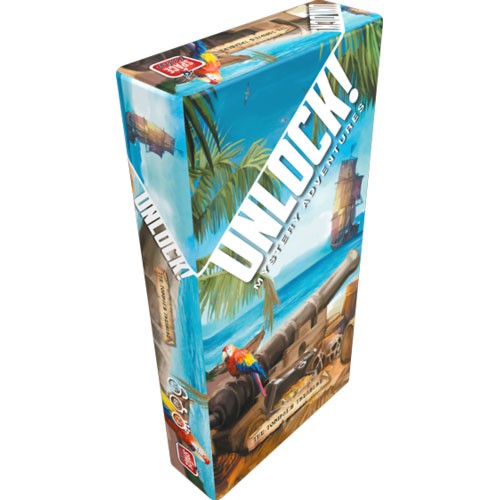 Captain Smith hid his treasure on Tonipal Island. Dig it up before another treasure hunter gets hold of it!
Unlock!
is a series of escape adventures for up to six players. With one hour on the clock, players work through a deck of sixty cards as a team, searching for clues, combining objects, and solving puzzles.
Difficulty level: 2/3

Contents:
1 Rulebook
1 Tutorial (10 Cards)
60 Cards

Ages: 10+
Players: 1-6
Game Length: 60 minutes

Unlock! requires a free app to play. An internet connection is not required during game play.