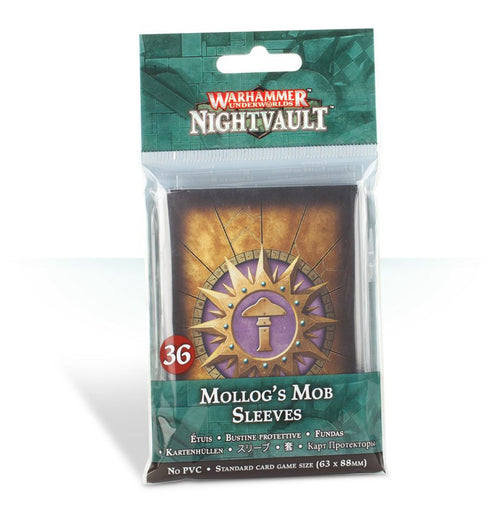 Keeping your cards safe from rampaging troggoths, ectoplasmic spills and just the usual wear and tear of play, these sleeves are perfect for the Warhammer Underworlds player looking to keep their deck in fighting shape. These sleeves are hard wearing and designed to allow for smooth shuffling of your deck, making them ideal for transporting your cards to your next games night. These sleeves have been designed to match Mollog's Mob and feature unique iconography, making them perfect for anyone who plays this warband.
This pack includes:
- 12 sleeves for your Objective cards, with art on the reverse.
- 20 sleeves for your Power cards, with art on the reverse.
- 4 transparent sleeves for your fighter cards.