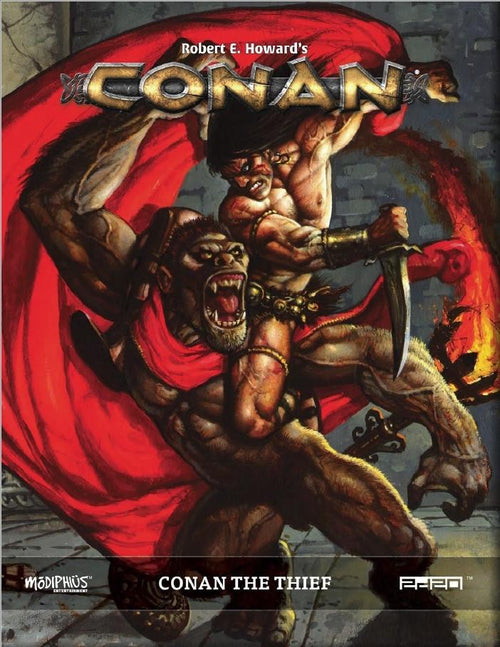 The Player's Guide to Robert E. Howard's Conan: Adventures in an Age Undreamed Of takes you into the world of Conan the Barbarian, a place where astonishing heroes battle loathsome monsters, raise swords against dire sorcery, and travel to exotic and unknown lands!
Within these covers you'll find all the information you need to create a wide range of characters, whether heroic barbarians, bold rogues, seasoned mercenaries, wise priests, stealthy archers, hardy nomads, or more!
The Conan Player's Guide is aimed at firmly at players of the game and contains content drawn entirely from the Conan Roleplaying game core book. If you own the core book, you don't need to purchase this book. GMs may wish to let their players and RPG groups know it is available though!
Create your own legend in the time before history!

• Everything you need to create characters from across the whole of Conan's world, including skills, talents, and more. Discover if you're the descendant with an ancient bloodline that survived the Cataclysm!
• Choose or roll to create the character you want, picking options such as homeland, attributes, archetype, caste, family history, nature, education, and more.
• Select your starting gear from a wide range of equipment, whether broadsword a Bossonian bow, horned helmet and scale-mail hauberk... or a sorcerous circle of power.
• All the 2d20 core rules you need to play, including task resolution, features like Momentum and Fortune, struggles, combat, and more.
• Art by a team of iconic Conan artists.
• Developed in close consultation with award-winning Conan scholars, this is the most authentic depiction of Conan and his world ever published for games.