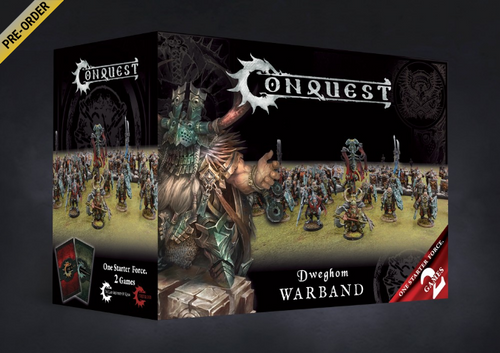 Dweghom Warband
Everything you need to start your Conquest experience with the Dweghom in one box!
Box Contents
24 Hold Warriors / Hold Ballistae
12 Dragonslayers / Hold Thanes
1 Hold Raegh, Base
1 Tempered Steelshaper, Base
36 Infantry Bases
9 Infantry Stands
8 Command Cards
Conquest: The Last Argument of Kings Paperback Rulebook
First Blood Paperback Rulebook
Product Information
Assembly: Required. 

Material: Plastic regiments. Resin Character.