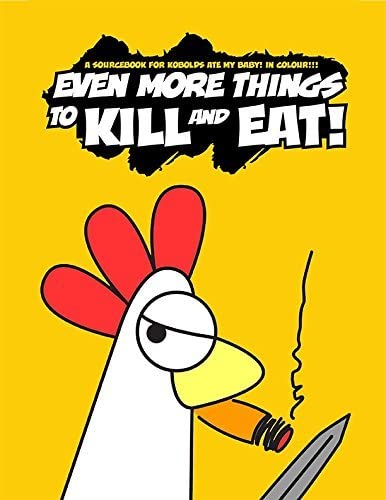 A plethora of Powerful Poultry,
a myriad of Mythical Monsters,
a duffle of Dangerous Deities,
an ocean of Outrageous Outfits,
a smattering of Silly Sorceries,
a rucksack of Ridiculous Rules,
and more, much much more!,

You will find PIRATES, COWBOYS, WRESTLERS, NINJA, and CHICKENS, even more chickens than you can shake (and bake) a delicious cornmeal coating onto!

It's more of everything that you love about KOBOLDS ATE MY BABY! It's time for more! MORE! MORE! MORE!!!