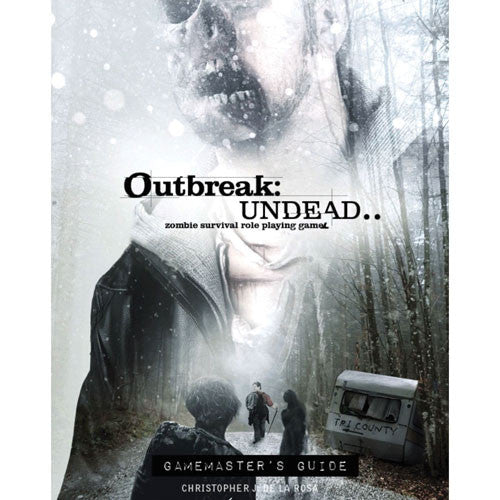 The world we knew has crumbled into ruin. They are everywhere, hunting and killing all those they come across, leaving only the strongest or most insane to survive in this new era of terror. Are you willing to guide a group of survivors to explore what it takes to continue this wretched existence?
In this comprehensive gamemaster's guide, a prospective gamemaster will find simple options to turn the world they know inside out ushering in true survival horror; with details on how to construct Missions, integrate Hazards, and calculate Risks as your players attempt to survive. This is alongside the ability to fabricate whole new worlds, with rules detailing how to integrate the planet's major biomes in addition to weather, beasts and a host of options to customize opponents and challenges for players to face.
This book also features a Stronghold Guide which gives a gamemaster an in-depth series of tools to build a small society for use in your games. Players can support industries, build trade networks, quell uprisings, lead revolutions or try to maintain order in a sea of chaos that now threatens the dwindling remains of the human race. Strongholds even provide players the chance to play their own Stronghold collectively as a character, if they so desire, to direct the rebuilding of society from the ashes of what once was.