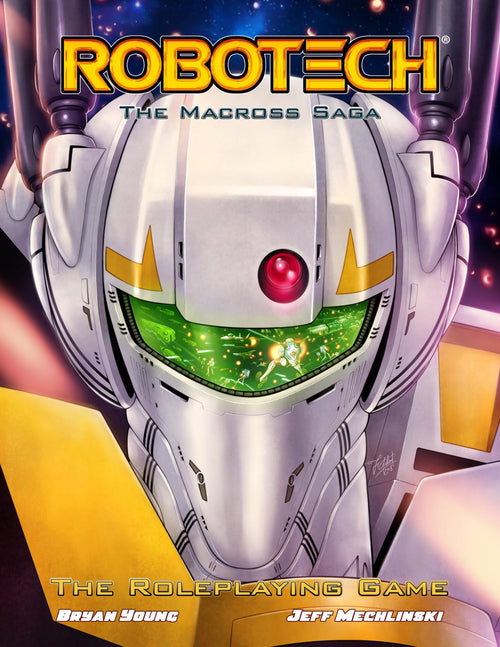 Based on the classic 1980s space opera anime, Robotech: The Macross Saga Roleplaying Game puts you in the pilot's seat of an epic struggle to save humanity from extinction. Whether you take up the call and join the Robotech Defense Force or prefer to entertain the troops, there are unlimited options for you to make your way through the Macross Saga using nothing more than this game book.
Utilizing the Advantage6 roleplaying system, this all-new roleplaying game is easily accessible and quick to learn.
Create you own unique character or play as any of the legacy Robotech characters, from Rich Hunter and Roy Folker to Lisa Hayes and Lynn Minmei!
Inside are detailed scenarios to play through any one of your favorite episodes and the tools to create all new adventures.
On top of brand new short stories in the Robotech universe, this book also offers new windows into your favorite characters through their journals and interviews.